Special Pricing Ends In...
You've never seen passive income done like this...
For The First Time I'm Revealing My Passive Income Blueprint So You Can Steal It And Use It To Create Your Own $12K A Month Passive Income Business!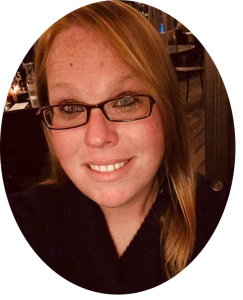 The $12K A Month Passive Income Blueprint Workshop is a 5 day workshop where online income coach Liz Tomey will show you how to setup your very own passive income machine so that you can build a $12k a month passive income!
This blueprint takes you by the hand, gets you setup correctly with a passive income foundation, and shows you how to add passive income streams each month to your business until your making $12k a month in passive income.
Each month for 12 months, you'll add $1000 in passive income to your passive income machine, and I'll show you how to do it all in The $12K A Month Passive Income Blueprint.
Each day for 5 days you'll join Liz and watch as she shows you exactly what to do to build a passive income machine that you can grow to a $12k a month passive income generator!
You also get Liz as your personal coach so as you have questions just send her a message and she will help you out!
Here's EXACTLY What's Covered In $12K A Month Passive Income Blueprint LIVE Workshop...
Day 1: Getting Started With Your Passive Income Machine
Picking the best niche to build your passive income machine in. There are some great niches out there, but only a few are optimal for building passive incomes in. I'll show you exactly what niches are working, so you'll be guaranteed to be in the right niche to make the most money.
Day 2: Picking Your First $1000 A Month Passive Income Stream
Once you have your niche you've got to find something that will allow you to make your first $1000 a month passive income stream. I'll show you how to find passive income streams and how to pick the best and easiest one to get started with!
This is your first step in creating that $12k a month passive income!
Day 3: Building Your Passive Income Machine Foundation
Before you can make any money at all you need a good strong passive income machine foundation. I'll show you every component you need and you'll get to watch me build a passive income machine foundation (including ALL the techy stuff) right before your eyes!
One you get through this day you'll have your very own passive income machine ready to go and make you money!
Day 4: Creating Your $12k A Month Passive Income Battle Plan
Once you have your passive income machine setup and you've got it making your first $1000 a month passive income stream, you're going to need more income streams to hit your $12k a month passive income goal.
I'll be showing you how dozens of options that you can choose from that you can pick and work on one of them a month until you've met your $12k a month passive income goal. You'll be shown how to take every passive income stream you pick, and make a complete plan to implement one a month so you can hit your $12k a month passive income goal!
I'm holding nothing back and showing you exactly what I'm doing, so you can do it too!
Day 5: How To Run Your Passive Income Machine To Keep It Pumping Out The Income
The great thing about passive income is that you don't have to spend a lot of time on it. Once you have your passive income machine all setup you can spend 1-2 hours a few days a week on it and your passive income streams just keep spitting out money!
You'll learn exactly what you need to do each week in the shortest amount of time to run your passive income machine so you can make the most amount of money in the least amount of time.
Here's The Bottom Line...
Creating a passive income is the ONLY way you'll ever get true lifestyle freedom. I've spent the last decade working 12-14 hours a day. Yes, I get to work when and where I want, but it's still a lot of work!
When I finally started building passive streams of income is when I finally started getting the time I've been wanting to do the things I LOVE!
Passive income is the answer and this workshop will show you how to get started with it CORRECTLY and how to build your target income of $12K a month in passive income with the least amount of work as possible!
If you've been looking for true lifestyle freedom this is where it all starts...
You Need A Real Coach To Help You...
Liz has a natural ability to take complex things and make them super easy for just about anyone. Just take a look at what some of her past coaching clients have had to say about her...
"Liz Tomey is one of the best teachers I know when it comes to learning how to start an online business in a step by step manner. I was a student a few years ago and even though I felt I was pretty knowledgeable at the time I was able to learn more and more importantly I learned the "whys" of doing things. It's one ting to know how to do something but better to know why.
She is organized, knowledgeable, funny, sincere, honest, and was well worth my financial investment and time. Even to this day I refer back to the lessons and webinars she provided in the class. In my opinion, you can't go wrong with Liz Tomey as your mentor."
Rick Mann - MannClannEnterprises.com
"Liz is one of the best coaches I know. When she teaches, she makes sure you understand what she's talking about and will continue to explain it until you do. She backs up her patience and friendly style with an amazing knowledge of marketing and selling products. If you're looking for someone to help you with your business, Liz Tomey is the one."
Mike Martin - WebMarketingForBeginners.com
"I recently had a coaching session with Liz and I was blown away by how quickly and easily she "got me." Her knowledge and experience in online marketing and coaching were evident as she immediately connected with where I am in my business and the next level of growth I've set as a goal. In just one session she helped me gain clarity and identify the direction I need to take to get to where I want to go."
Yvonne A Jones - YvonneAJones.com
"I have been following Liz Tomey for several years and there's a good reason for that. First and foremost all of her training materials are absolutely as complete as she can possibly make them. Also Liz teaches what she actually uses and implements in her business. This is not some rehashed-regurgitated BS.
Liz is one of those who actually gets more enjoyment out of watching her students succeed as opposed to making that almighty dollar. TY Liz for everything you have done for me and don't you dare stop teaching...there are to many of us who get tremendous value out of your training."
Roy Jones - RoyAJones.com
Yes, Liz! I'm Ready To Enroll In The $12K A Month Passive Income Blueprint Workshop!
To enroll in The $12K A Month Passive Income Blueprint simply click on the order button below. After purchase you'll get an email that will give you access to the entire 5 day workshop and how to contact me (Liz Tomey) when you need help. You're making a great decision, and I can't wait to share this blueprint with you!
Special Pricing Ends In...
Frequently Asked Questions...
How Long Will I Have Access?
This is a live workshop, but it will ALL be recorded. You will have access for at the very least one year. The recordings aren't going anywhere, and Liz will be there to answer any questions you may have for as long as you have them.
What Are The Private Label Rights?
If you choose to buy the option to attend this workshop AND get the private label rights for it you're getting FULL private label rights.
That means you can use the content in any way that with the exception of using my name in the marketing of it. You can resell it, resell it with rights, use it as content for a membership site, as content for any other site, and about 100 other different ways.